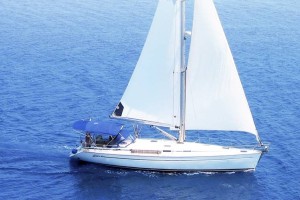 Big Smile Luxury Yacht is an ideal option for a relaxing boat trip in Tenerife. You can choose a shared relatively to the which class VIP service inexpensive 3 or 6 hours shared charter or a private charter.
The difference between a shared charter and private charter is that in the case of shared charter you are paying per person just a part of the charter cost and with Big Smile Luxury you can be sure there're no more that 10 people on board.  In the case of private charter you have the yacht personal exclusively for you and you can take on board your family or friends (up to 12 people).
The Big Smile also offers romantic sunset boat trips – both shared and private charters.
We highly recommend Big Smile as the best boat in Tenerife in the price-quality relation. That's really hard to find a better boat trip option with so high quality of service, food, drinks and the team's VIP-class attitude to every Customer.
No matter, will you choose a shared or private charter, free pick-up and drop-off is offered from any location on the South coast of Tenerife from Los Cristianos, Las Americas, San Eugenio, Costa Adeje, La Caleta, Playa Paraiso and Callao Salvaje.
Big Smile is simply nr 1 from our and our customers experience.